Ford County Historical Society
Dodge City, KS
Web Site Introduction
The founding of the American West can be studied in no better place than Dodge City and Ford County, Kansas. Whether it is frontier forts, trails and cowtowns, or farms and ranches, Ford County holds original examples.
     Common to each settler of Ford County is the journey they took and the struggle they faced. These are real people and hard faces. They built a civilized society, in touch with the nation and world. With trains moving continually, mail went from Dodge City to Chicago in a day or less. The Sunday Boston Herald arrived at the Mueller-Schmidt house on Tuesday. The telegraph and the telephone appeared as early as anywhere outside the northeast. The work ethic and values of the leadership made this possible.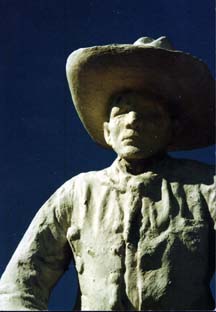 Our pioneer settlers had a multitude of business, civic and religious interests. Every town had the entertainment, education, religion and government that define civil society.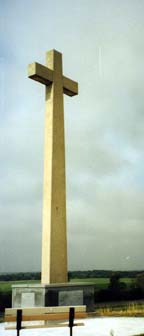 This is a volunteer site, with content based on a FCHS booklet produced for the 125th anniversary of Ford County in 1998, and the FCHS book Dodge City and Ford County, Kansas: 1870-1920 Pioneer Histories and Stories and the FCHS Rath Collection's Early Ford County and The Rath Trail. Thanks to the authors and to great help from many people (credits). Thanks to Janet Laughead, Century 21 Real Estate, Wellesley, MA, my wonderful children's mother (meant both ways) for editing of the introduction. George Laughead