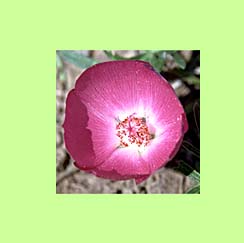 "Welcome to Southwest Kansas"
S OUTHWEST KANSAS WILDFLOWERS
Public lands in southwest Kansas are places of outstanding beauty with their wildflowers and other native vegetation. You can enjoy the beauty of nature throughout the year by becoming a part of the unique group of wildflower enthusiasts.
Fred's Flower Finder for the Amateur provides a simple system for finding the names of wildflowers that start to bloom in late March and early April and continues through early October. Check it out.


---
Fred's Flower Finder for the Amateur
Cimarron National Grassland
---
---
Southwest Kansas Wildflowers
Last Updated June 18, 2014
Web Page by Fred Meyer, Jr,
Donated in his memory to the
Ford County Historical Society, Dodge City, KS

With assistance from Maricopa Community Colleges
Kansas Heritage Group