The John Mueller family on Emelia Mueller\\'s wedding day, June 12, 1889.
The history of Ford County, Kansas "Home of Stone"
An Old West Cattleman\\'s Mansion
"...the finest residence in the West"- Dodge City, Kansas Times, 1881
(Listed on the National Register of Historic Places)
The Mueller-Schmidt House kitchen.
Ham Bell\\'s New Year card, circa 1935. FCHS, all rights reserved.
"Big Nose" Kate Elder, biography of "Doc" Holliday\\'s long-time friend
The history of the Old West -- the buffalo hunters, cattlemen, cowboys, lawmen and gunfighters, merchants, and pioneer families -- of the Cowboy Capital, Dodge City, the Queen of the Cowtowns, and Fort Dodge, the Santa Fe Trail, and Ford County, Kansas
Territorial Kansas, 30 May 1854
Kansas Day, 29 January 1861
Ford County, Kansas Organization
Filed, 1 October 1872
Signed, 5 April 1873
Dodge City Town Company, 15 August 1872
Incorporated, 5 November 1875
Front Street, Dodge City, c. 1879, looking west from Atchison, Topeka and Santa Fe train depot. John Mueller\\'s bootshop, the first in Dodge City, with black boot in front, is third building from right. Dodge House hotel is second.
William B. \\'Bat\\' Masterson, Ford County Sheriff and Dodge City citizen. All rights reserved, FCHS.
Ham Bell, Wyatt Earp, Bat Masterson: Dodge City Lawmen
Dodge City Peace Commission, June, 1883. Wyatt Earp, front row, second from left. Bat Masterson, back row, third from left.
---
Braddock Old West Photograph Gallery
Images of pioneers, cowboys, lawmen, old Dodge City
Funding for the conservation of FCHS photographs
Kansas Humanities Council

Dodge City History, with historic Old West Kansas (KS) and Dodge City photographs
---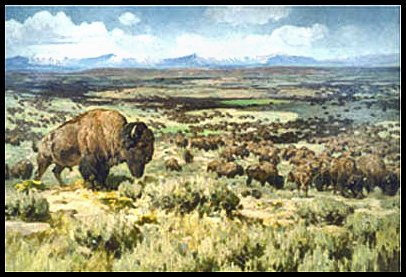 Featured history articles:
I think it was the distinguishing trait of Wyatt Earp, the leader of the Earp brothers, that more than any man I have ever known, he was devoid of physical fear. He feared the opinion of no one but himself and his self respect was his creed. W. B. \\'Bat\\' Masterson, Tombstone Prospector, August 16, 1910
(© 2002-2018 Ford County Historical Society, Inc., PO Box 131, Dodge City, KS 67801-0131)
FCHS Mission Statement a non-profit organization dedicated to the preservation of the history of Dodge City, Ford County, and the American West.
Web site initial posting January 2002. Updated: 14 November 2017.
Return to the Top.