Larry Torson
No. 55 Rail Race Car
1961
Dodge City, KS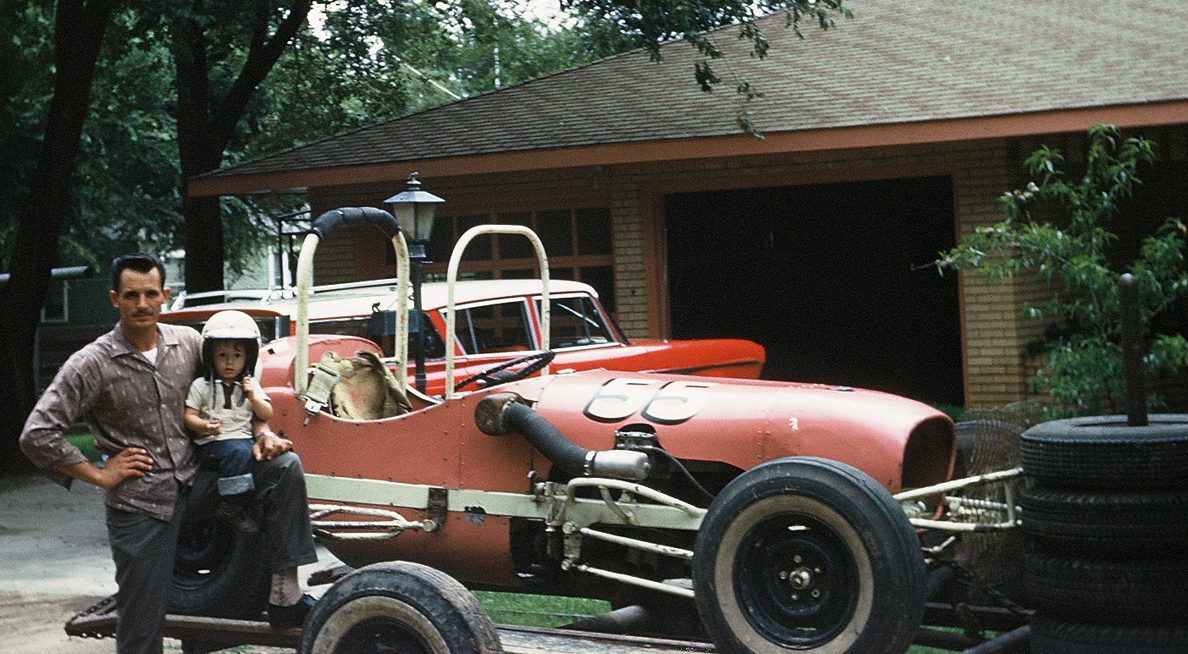 Larry Torson with his No. 55 rail race car, with 322.7 cu. in., 6-cylinder Hudson Hornet engine, circa 1961, Dodge City, KS.

Photographer: Ralph Sturgeon, Fowler, KS.
Courtesy, David "Davey" Ross.
Also see: Larry Torson in No. 55 from the History of Automobile Racing at Oakley, Kansas website.