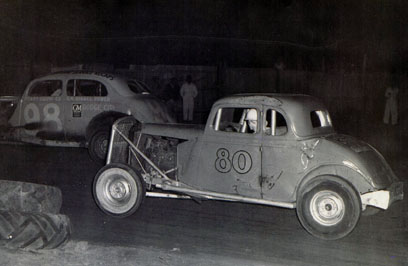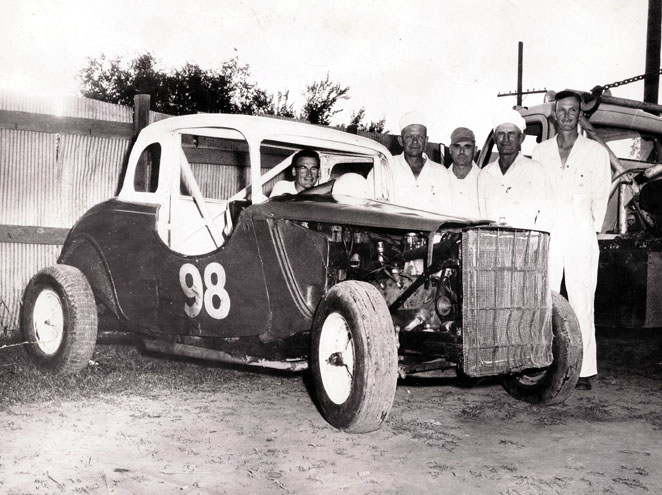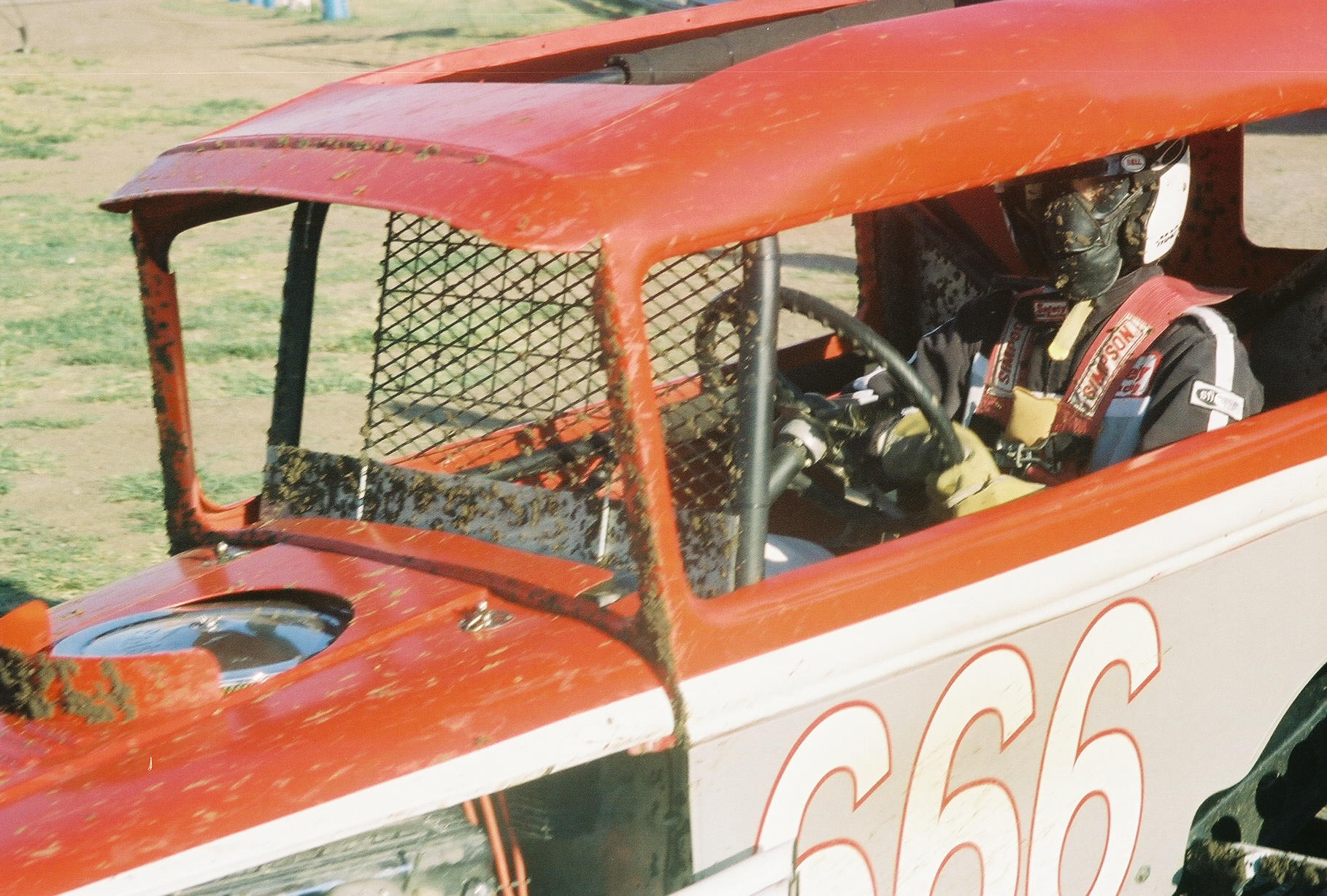 Racing In Kansas
---
Troy Burnett and Tom Barclay, with No. 54 Rail Race Car
(built by Dave Ross, the "Flying Farmer" and restored by Troy Burnett)
Dodge City Raceway Park, Dodge City
.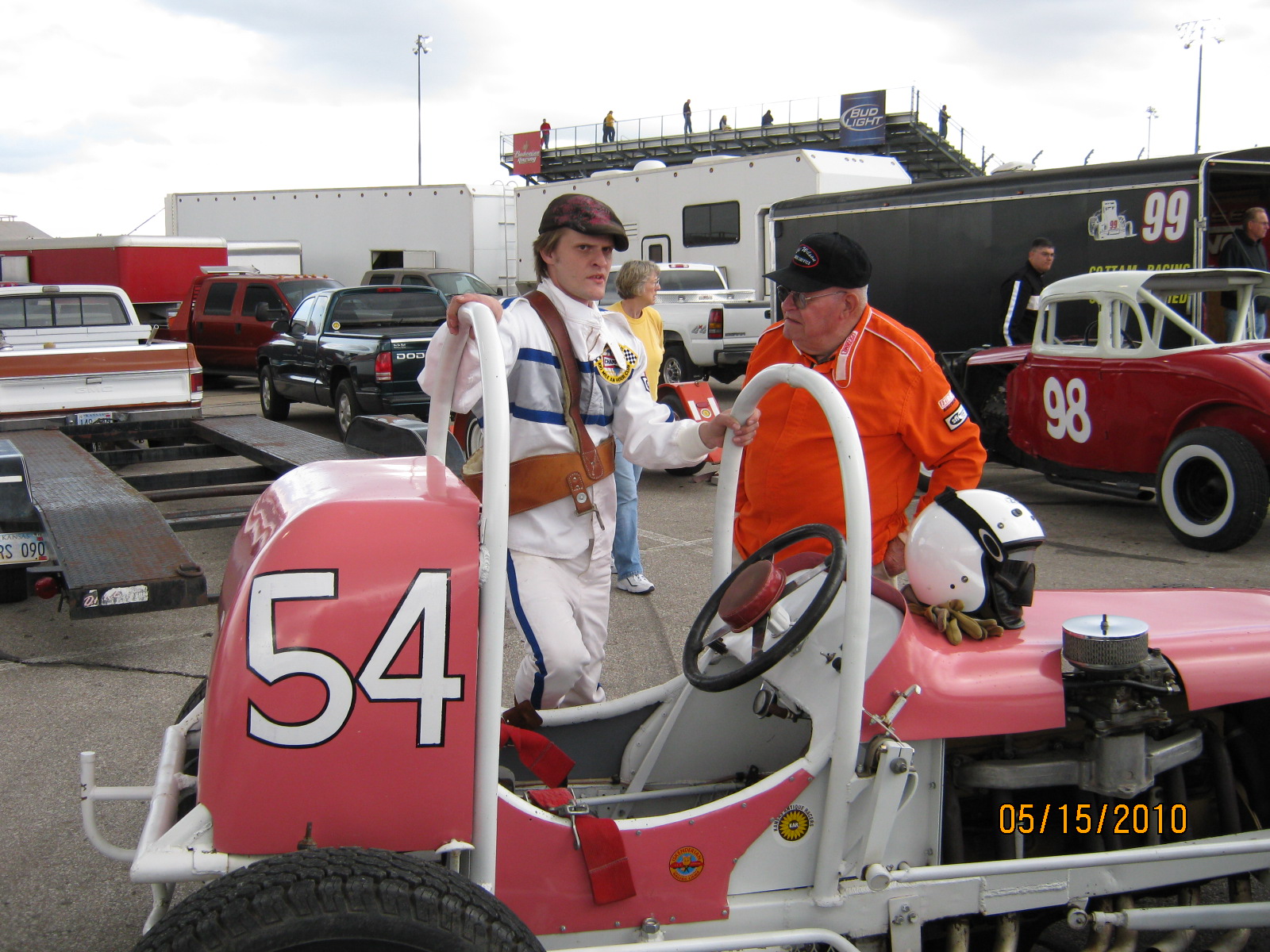 Kansas Antique Race Cars Photographs, jalopies and rails ready for the Evert Issac Memorial Vintage Car Race. Many were featured in the 1st Annual Legends of McCarty Speedway, Dodge City Raceway Park.
Kansas Race Cars and Drivers

Kansas Race Clubs

Kansas Race Tracks

Kansas Racing Museums

Thunder on the Smoky annual rally, Marquette

Kansas Racing History

Kansas Racing Schools
Special thanks to Roger B. Burnett and Troy Burnett for site suggestions and photographs.
---
Site author: George Laughead. Thanks to Lynn H. Nelson, original author of the WWW-VL: United States History directory.
---
Return to the Kansas Heritage Group or to Dodge City History or Kansas History.
---
Return to the Top. Site previously maintained at the University of Kansas. Posted: 09 August 03. Updated: 13 Nov 2017. Hosted at Kansas History.

(© 2003-2017, George Laughead)